YinNidra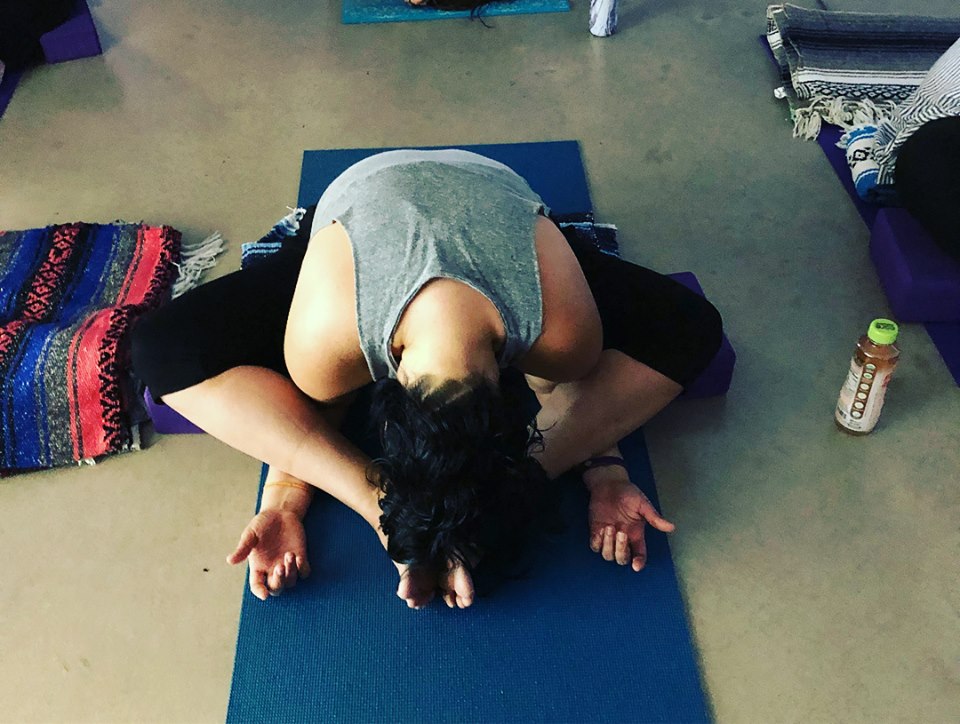 75 minutes
A slow and more passive class designed to target deep into the connective tissue. Yin postures are held for longer periods to target deep into the connective tissue. For ultimate deep relaxation, the class ends with a yoga Nidra practice to fully unwind and restore mind, body and spirit.
Yin Yoga 45 minutes
This practice involves postures that deeply lengthen muscles and connective tissues encasing joints and all muscle, thereby helping to improve joint mobility and overall flexibility. Students hold these poses between 2 to 6 minutes each, allowing ample time for deep-seated patterns of tension in the body to begin to release. In addition, the slow pace of Yin helps to calm the nervous system and provides students with an opportunity to slow down, rest, and revitalize.
Yoga Nidra 30 minutes
Part two is devoted to the ancient meditation practice of Yoga Nidra, where students lie comfortably on the floor and are guided using body, breath, and awareness techniques. The result is a profoundly restful meditation in which students approach a state similar to sleep while retaining a sense of wakefulness. With the use of setting an intention Yoga Nidra can be an excellent way to manifest positive change and counter stress and prevent stress-related illness. Students of all experience levels are welcome.
YinNidra is a class that begins with 45 mins of Yin Yoga poses and then transitioning into 30 min of Yoga Nidra. Yin Yoga is designed to open up the body by deep stretching and long holds of yoga poses, releasing stored energy and emotions, opening up the chakras -meridians, relaxing mind and body at a deep level.
BENEFITS OF YIN & YOGA NIDRA
Stillness: calms and balances the mind and body
Stress and anxiety reduction
Increased circulation
Improved flexibility
Fascial release
Greater joint mobility
Balance to the internal organs
Improved flow of chi or prana through meridian stimulation
Release the past
Help with PTSD
Manifest your hearts desire
Improve productivity
Cure Insomnia
Feel better
CLASS DETAILS
75 Minutes
Non heated
Set to soothing music