Events
100 Day Live Your Best Life Project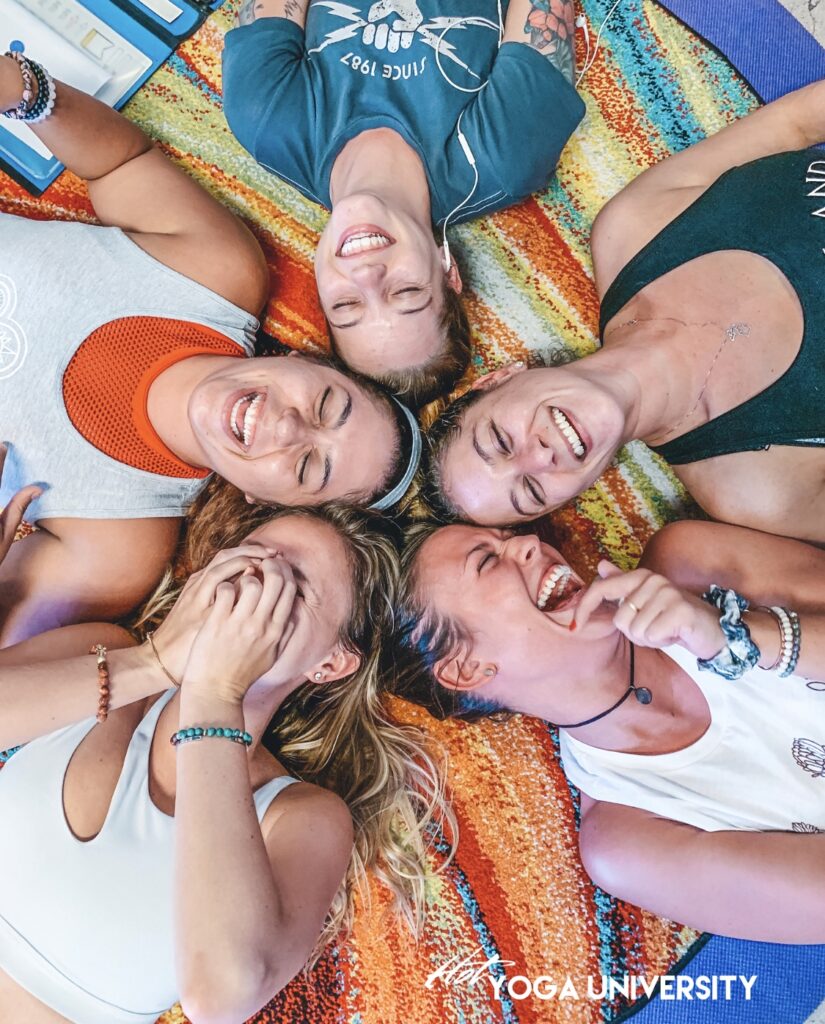 In Honor of our 7 year Anniversary we have created the 100 Day "Live Your Best Life" Project
Did you know that by investing in yourself with time on your mat each day, you can find the clarity, faith and even the courage to live your best life!
Join the HYU 100 Day -Live Your Best Life Project with Special Pricing! Project begins September 1st!
Choose your path:
I choose to commit to:
1) • 3, 4, 5, 6 or 7 days a week
September, October, November, December, $77 a month.

Here's the fine print: Congratulations on making the choice to Live your best life for the next 100 days. By completing 3,4, 5,6 or 7 classes a week for 100 days, not only will you be living your best life, you'll also be entered into the drawing for some fabulous prizes!
The 100 day project is a commitment! *We know things do happen… if by chance you miss a day you will have the opportunity to add that day to the next week.
7 day participants can double up to make up the missed class. If you go out of town during the Project, you can practice at any yoga studio and bring back verification of classes taken. As long as you finish the month with the correct amount of days you committed to, you can continue on to the next month of the Project.
All eligible participants will be entered into a drawing for the chance to win some very cool prizes and to be recognized for your accomplishment at our 7 year Anniversary Celebration Glow Flow event.
Give yoga a chance to show you how to live your best life!
The 100 day project will end with a huge celebration!

Saturday night December 14th 6pm
• Glow Flow 7 with Effie and Dj Kate Riles spinning the beats!
• Recognition, Awards and Prizes for finishers
• Great food, Great people and Great HYU Vibes
• Sign up online or at the studio
• Pick up your 100 Day Best Life Project Tracker at the front desk
• Live Your Best Life!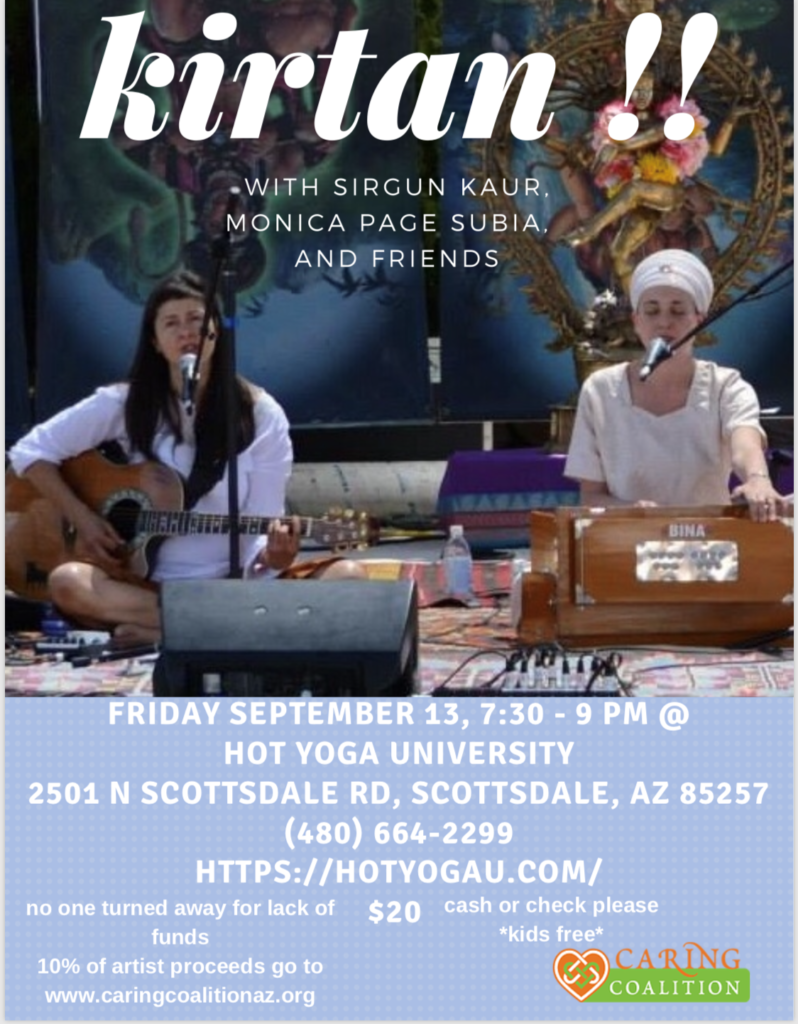 Please join Monica Page Subia (SatPurusha), E-RYT-500,Yoga Instructor, Teacher Trainer & Kirtan Artist along with Sirgun Kaur Khalsa Sacred Songstress and Spiritual Coach
Friday September 13th 7:30-9 pm for a very special evening of music and community. $20
Kirtan is a very different kind of music. Based on ancient chants, it quiets the mind. It's like a sing a long. The leader called the "wallah" sings the mantra, and the audience sings it back. A single chant can last 30-40 minutes. Singing together establishes a deep connection with everyone in the room. When the music stops, the mind is quiet.
Kirtan is a simple yet powerful way to meditate. It's effortless and joyful; the music does the work for you as you flow with the melody & rhythm.
The ancient chants contain powerful renewing & transforming energy that helps us reconnect with the Divine within.
Singing is the heart of kirtan, so sing it loud as all the voices merge together to become One Voice.
"Kirtan is a beautiful healing way back to our heart and soul and to each other.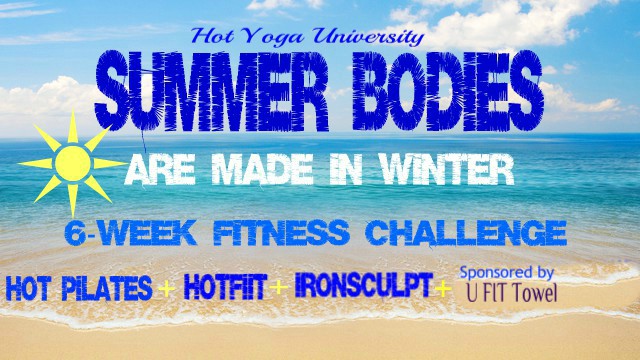 Summer Bodies are Made in Winter Challenge

MAKE THIS SUMMER YOUR SUMMER TO REMEMBER!
Working out in winter definitely has its advantages; It's a great way to get in shape slowly and safely over a longer period of time.
We are all about following Karin's mantra,

"Do you best, not your most."

This 6 Week Fitness Challenge sponsored by our friends at U Fit Yoga Towel, is not about obsessing over being skinny, its about doing your best and letting your results shine through!
$99 to join in! First 15 yogis to sign up receive a U FIT hand towel!
HEALTHY HABITS STARTED IN WINTER ARE MORE LIKELY TO STAY THROUGH THE SUMMER!
The amazing habits you formed during the 21 Day Habit will naturally propel forward into the Summer Bodies Challenge and continue into the Best part of the year and well into Summer.

And if you missed the 21 day Habit now's your opportunity to join our Team of Yoga Fitness Coaches to achieving your Best body yet!
WE'RE HERE TO SUPPORT YOU ON YOUR FITNESS JOURNEY.
You'll experience inner and outer strength, feel comradery, support and even make new friends as we all work together for a common goal of wellness!
TAKE THE LONG TERM APPROACH
The slower you go, the better healthy habits will develop over time, the more likely you are to stick with it and to keep the weight off.

Complete 4 fitness classes each week and 1 or more yoga classes to stretch out and restore. 30 total classes in 42 days.

Summer Bodies Challenge Classes

*HOTFIIT
*HOT PILATES
*IRON SCULPT

TAKE THE SUMMER BODY CHALLENGE $99
*6 Weeks
*4 Fitness classes a week
* 24 Total Fitness Classes
*1 Yoga class each week
* 6 Total Yoga Classes
30 Total Classes in 42 Days!*

*Team Support
*Journal your experience
*Share on social media
*Build your Summer Body now!
*Sign up online or at the studio.
*The fun begins Monday FEB.18th
See you there!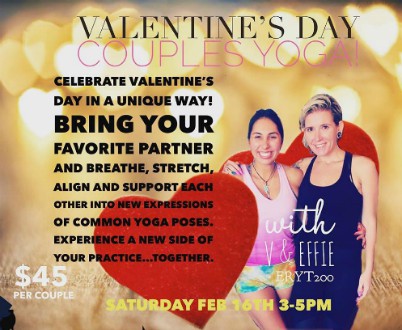 Saturday, February 16th
Valentine's Day Couples Yoga with V and Effie!
Celebrate Valentine's Day in a very unique way! Bring the partner of your choice to this fun and liberating 2 hour workshop.
Have fun as V and Effie guide you through some new expressions of common yoga poses. Breathe, stretch, align, and experience yoga in a whole new way. You'll also enjoy delicious chocolates for dessert too!
$45 per couple in advance, $55 at the door!
See you at there!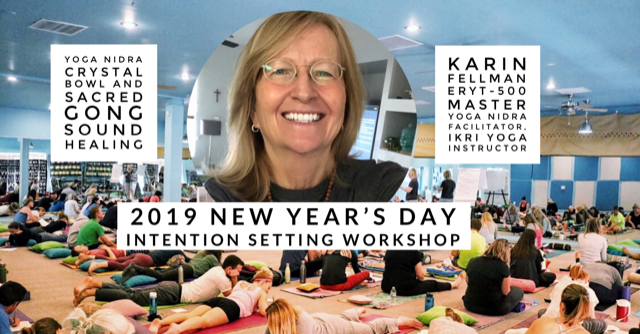 2019 New Year's Day Yoga Nidra Intention Setting Workshop
Please join ERYT-500, Master Yoga Nidra facilitator and IKRI Yoga Instructor Karin Fellman and RYT 200, Yoga Nidra Master facilitator and Reiki Master Carol Regan for a very special Intention setting Yoga Nidra Workshop on New Year's Day!
Do you make a New Year's Resolution every year, only to have it fall by the wayside a week or two later?
Yoga Nidra is an effortless way to manifest your hearts desire.
A true Nidra practice incorporates both physical practice (asana, or simply tensing and relaxing one's muscles), and pranayama (breathwork) as preliminary stages in a guided meditation that is specifically designed to slow one's brainwaves from their waking beta state into deeper levels of relaxation.
As we continue to relax, we descend into deeper levels of consciousness. Eventually we are able to access our subconscious mind- a place beyond learned fears and boundaries.
This is where the Yoga Nidra practice becomes so powerful. Instead of just learning to access and enjoy this state, Yoga Nidra enables us to plant an intention into our subconscious mind. At this level, below fears and learned behaviors, our intention is able to take hold and manifest in a way that would otherwise take years of meditation and karmic clearing. To put it simply, Yoga Nidra allows our intention to slip through the barriers erected by our conscious minds.
Already have an idea what your New Year's resolution is? Bring it to the workshop and let Karin and Carol help you create a powerful intention for 2019!
Because our intention becomes such a powerful tool when incorporated into a Nidra practice, it is vitally important to craft our intentions carefully and deliberately.
Then cover up and relax into a restful awareness as you plant your intention during a beautiful New Year's Inspired Yoga Nidra accompanied with Sound healing Sacred Gong & Crystal Singing bowls.
Yoga Nidra is an ancient sleep based meditation practice and a powerful way to manifest your hearts desires. Learn how to set your intention from a place of consciousness, balance, and compassion. Dress in loose, comfortable clothing. Bring a mat, pillow, and eye pillow- blankets provided.
There are no physical restrictions and Yoga Nidra is highly beneficial for all who practice. Practitioners say they feel immediate release of stress, pain and an overall sense of well-being.
When: January 1st
Time 3 – 4:30 pm
Invite your friends and family! This is a special event workshop $30 per person. Space is limited, sign up online or at the studio. Make this New Year your new year!!!
Full Moon Gong Healing and Meditation
Date & Time: Once a Month on the Full Moon | 6pm | $20 | 4/20, 5/18, 6/15, 7/13, 8/17, 9/14, 10/12
One hour Gong sound bath with RYT-200 Reiki Master Carol Regan
"Most of us, live our lives disconnected from the Earth, and devoid of any kind of Ritual that creates the space for us to connect. The Moon provides us with an opportunity to carve out time in our lives for the sacred space needed to take care of ourselves."
t's essential. Indulge in a spiritual tune up every Full Moon at Hot Yoga University.
The full moon affects the deep ocean of our emotional self – pulling buried emotions to the surface of our consciousness. During this time, the barriers to the subconscious mind drop to release the vibrations of the past through memories, emotions, buried hurts and pain. This is an opportunity to bring into the light hidden aspects of yourself and by joining together we each receive exponentially more from the meditations, mantras, rituals, ceremonies.
The gong is a sacred and ancient instrument of deep healing, rejuvenation and transformation. It echoes the sound of the birth of the Universe, reminding your cells of their innate harmony, health, and radiance.
This is a special full moon healing gong bath. You will be guided through a short Kundalini kriya, then relax into bliss…
Create your own monthly ritual of letting go with the Full Moon Gong Healing. The fullness of the moon illuminates what needs to be seen. Each Full Moon you are asked to do the work of the deep psyche. Allowing yourself to see what no longer serves you and gathering the courage to let go of old beliefs, emotions, habits or ideas. See you on your mat!
Align yourself with the Universe at this Full moon. Create Ritual. Heal.
---
Cardio Flow/Vinyasa Advanced Posture Clinic
Date & Time: Sunday 11/11 | 1:30-4pm | $35
Get ready yogis for an amazing afternoon with HYU's Julie Allen and Chicago's Debbie Muraff for an insightful and experiential Advanced Posture Clinic for Cardio Flow postures.