Carol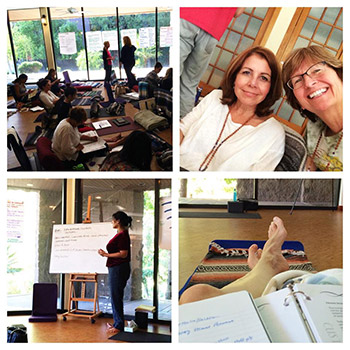 RYT-200
I am a Usui Shiki Ryoho Reiki Master and have been a spiritual seeker my entire life. My interests are many when it comes to the spiritual and metaphysical. In 2018 I completed Hot Yoga University's 200 hour Yoga Studies YTT. 2014 I completed a 100 hour Yoga Nidra Training with Kamini Desai PhD. In 2015 I spent 7 days at the Amrit Ashram in Salt Springs Florida and completed a Masters Yoga Nidra training with Gurudev and Kamini.
My interests and workshops are many, including Crystals, The Chakras, Astrology, tarot cards, graphology, Sacred Spaces, NLP Nuro Linguistic Programming, ayurveda, aromatherapy, personal training and life coaching.
I am grateful to have attended many workshops and seminars and to have learned from some of today's most influential spiritual seekers: Eckhart Tolle, Deepak Chopra, Wayne Dyer, Carolyn Myss, Marianne Williamson and Byron Katie to name a few.
I look forward to sharing my passion, as I guide you and also get to know you, through your Yoga and Yoga Nidra Meditation.
Numerology Level 1 and Level 11 with Sangeet Kaur Khalsa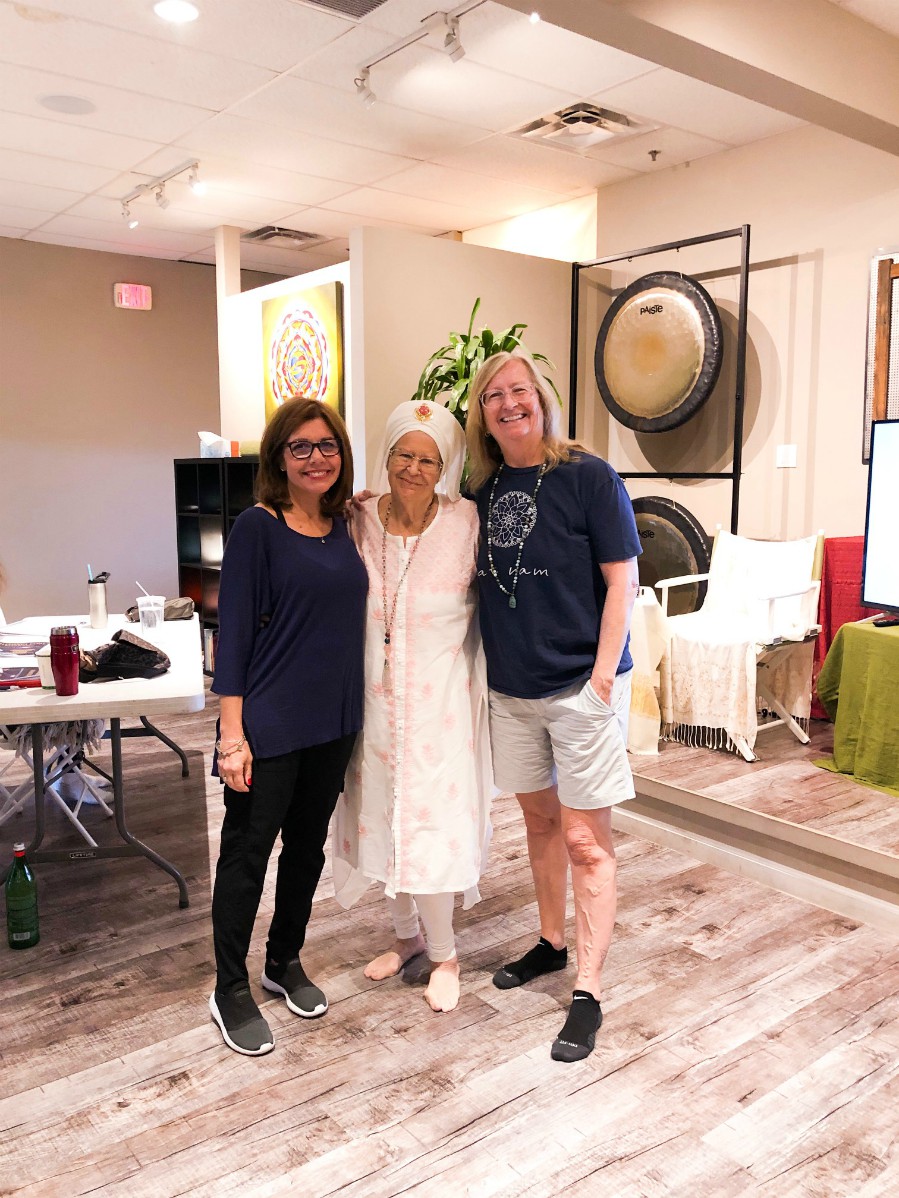 This training was eye opening and a rare view into what our soul chose for us in this life-time. The gifts, blessings and even the challenges and how to use them to our advantage.
This numerology system built on profound discoveries by yogis centuries ago who understood the life-course blueprint embedded in our energy fields. Yogi Bhajan in the early days shared the basics of this ancient understanding and how a birth-date can unlock the code of a person's soul choices in this lifetime.
Master Numerologist Sangeet Kaur Khalsa who for nearly thirty years studied and worked closely with Yogi Bhajan, expanded and modernized this system. We learned how to use these insights to better understand our current situation, how we arrived at where we are in life, and how we can plan and prepare for our future – our karma and our destiny.
Functional Approach to Yoga through Yin with Paul Grilley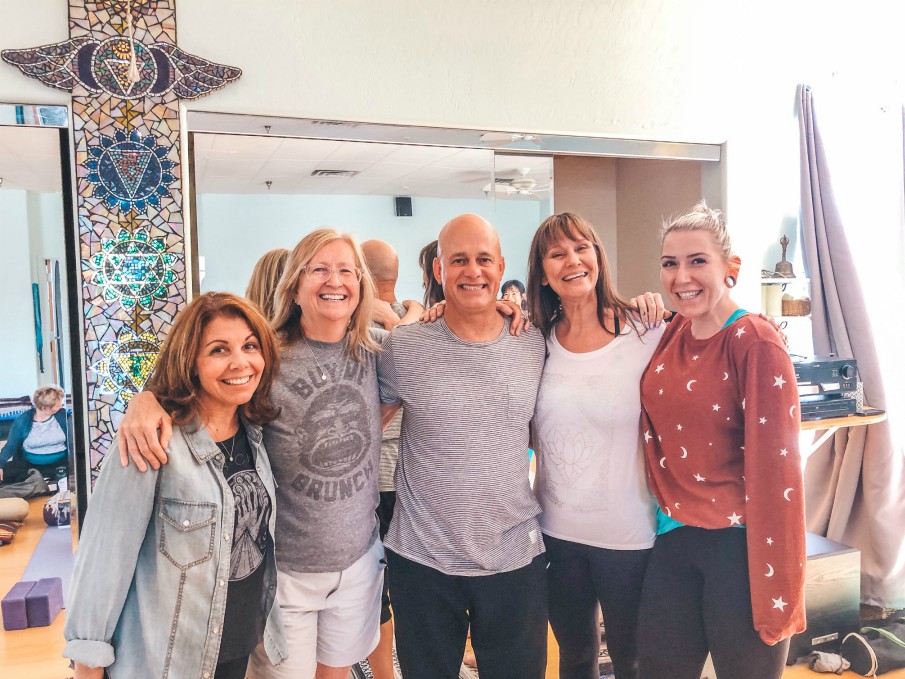 This wonderful weekend intensive reaffirmed our teaching style at HYU and our functional approach to yoga poses. We loved working in awareness to the experience about letting go of the "Perfect Pose" that many teachers strive to get students into. The ultimate limit to every range of motion in yoga is our bones and every body is unique. Everyone has a different range of motion in every pose, so a much better way to approach teaching poses is to adapt a yoga pose to the unique bones and body of each individual. This fundamental insight has helped to change the way asana is taught.
Certifications:
2019 Functional Approach to Yoga through Yin with Paul Grilley
2019 Level 1 and Level 11 Blessing Code Numerology Workshop with Sangeet Kaur Khalsa
2018 Hot Yoga University Yoga Studies 200 Hour Yoga Teacher Training
Master Yoga Nidra Amrit Method Certified Facilitator
Yin Training
Vipassana Meditation
Matnix Energetic Level I and II Intensives
Theta Energy Course
DNA Healing Course I and II Advanced Training
Personal Training and Life Coaching
Sound Healing Specialist Crystal Singing Bowls, Gong, Ocean Drum
"A belief is just a thought you keep thinking" – Abraham Hicks