Lexy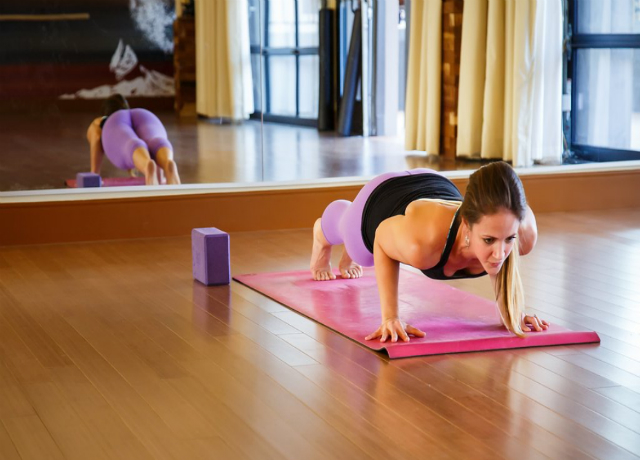 Originally from Pittsburgh, PA, Lexy found yoga when a classmate took her to the local studio near the university campus. After one class, she was hooked and after several years she took a 100 hr training with Amazing Yoga in Costa Rica in 2011. She taught locally in Pittsburgh then began her Master's program at University of North Carolina – Chapel Hill and also completed a 200 hour YTT this time in Mexico.
Lexy helped start three yoga studios in the Raleigh/Durham area and had opportunities to take workshops with Brock & Christa Cahill, Kelly Greene & Paige Held, as well as Wade Imre Morissette. In 2013, Lexy completed her Level 1 Training with Baron Baptiste in Sedona. In 2014, Lexy & her husband moved to Scottsdale with their two dogs Lily & Lady, and their cat Pumpkin.
Look to see her in our HOTFIIT® classes too as she has her CrossFit Level1 Trainer Certification and is TRX certified. Lexy loves challenging classes to stay in tune with the present moment. She also has a playful teaching style that will make you laugh & smile even in the most unexpected moments.