LJ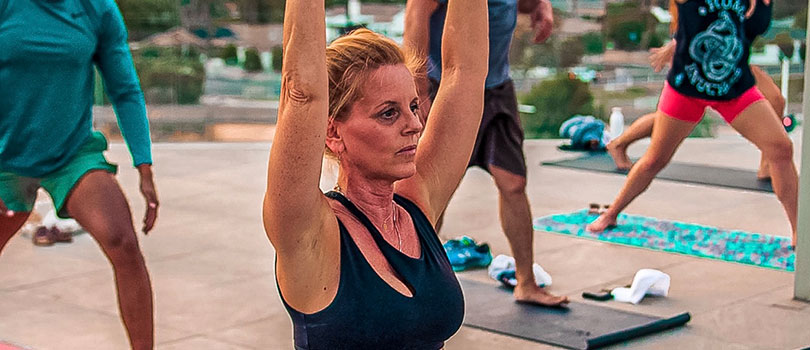 I started my yoga journey about 10 years ago as a student and quickly discovered a deep appreciation
and love for the practice. Yoga became an integral part of my wellness and recovery process and
continues to be a source of peace and strength in both my mind and body today.
Four years ago, I decided to deepen my practice by enrolling in a Yoga Teacher Training program at the
Southwest Institute for the Healing Arts, not knowing at the time that I would actually stand in front of a
room of yogis and share my love of yoga by guiding others in their practice. Through the discipline and
confidence built in that program, I took the next step and started teaching at Hot Yoga University in
several different modalities of yoga including Hatha, Vinyasa Flow, HotFiit and Iron Yasa. It was through
the experience of teaching that I began to make the transformation from yoga for myself alone to yoga
for others. This transformation allowed me to become more committed to helping others develop a
deep love of their own practice.
Away from the mat, I spend my days helping dentists become better business owners and better
practitioners of the care they provide their patients. I see a very clear parallel between my two worlds –
helping yoga students love and care for their bodies, and helping dentists love and care for their
patients.
I am a proud mom to an amazing adult daughter who brings joy into my world every day and sometimes
I even get to practice side by side with her. When I'm not teaching or practicing, I can often be found in
my little home kitchen baking up sweet treats for my friends and family and the yogis of HYU.
I hope to see you on your mat to help you see yourself through my eyes – perfect just the way you are.
Namaste,
LJ