Tania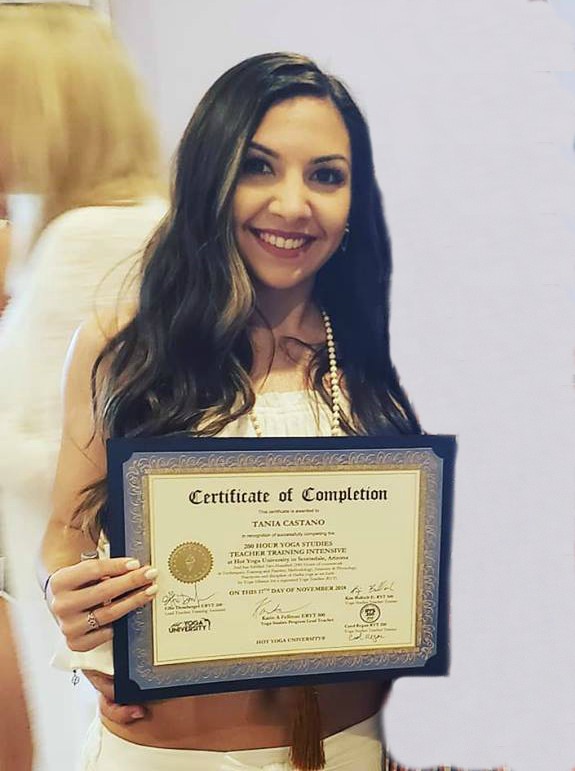 I moved to Arizona from South Texas in 2018 and was looking for a new yoga studio to call home.The warm welcoming staff, passionate teachers, and large variety of classes at Hot Yoga University are a few of the many reasons that drove me to keep coming back and make this studio my home.
I started my yoga journey in 2015 for the physical aspect but quickly discovered deeper spiritual and mental benefits shortly after and I was hooked! I became passionate about spreading the word that yoga is for everyone and that it offers so many remarkable benefits. I made one of the best decisions in my life to enroll in yoga teacher training at Hot Yoga University and graduated in November 2018.
Outside of yoga, I enjoy going to concerts, comedy shows, swimming in any body of water, and spending time with my two adorable cats.
My goal is to challenge students to move past their self-imposed physical and mental boundaries and make them feel good and at peace with themselves.