Our Teachers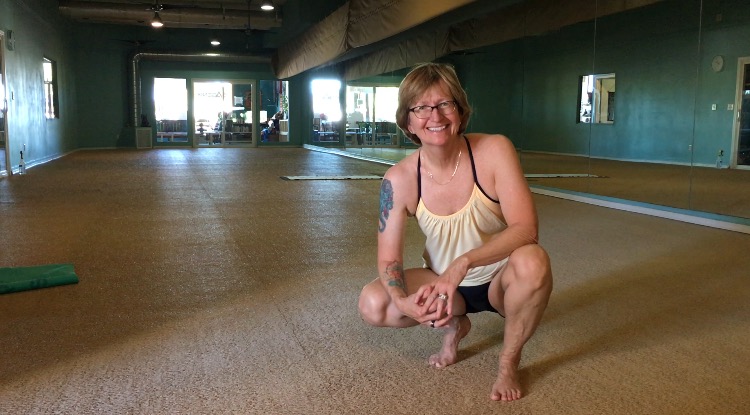 Our experienced and compassionate staff have made their way to HYU from many different backgrounds and Yoga Teacher Training's. It is this variety and the intertwining of dialogue and ideas that makes Hot Yoga University unique.
Our staff is dedicated to their own practice being students first. You can always find our teachers on their mats practicing right alongside you, taking care of themselves so they can guide you with a clear mind and open heart. We support you on your yoga journey.
"We are here to serve your higher self."
All of our instructors completed a minimum 200 Training hours for certification as recognized by Yoga Alliance. Our staff maintains continuing education through Hot Yoga University and adhere to the philosophy of compassion in the yoga room. Many of our teachers are currently enrolled in continuing education programs as well.
Honoring Lineage
Why the History of Yoga MattersLearning where we fall within the history of yoga makes us want to practice it more often. Trying out different styles, different teachers and even different yoga studios to experience which style, teacher or studio we resonate with the best.
Can you trace your lineage? And how many degrees of separation exist between the yoga studio and these great masters.
Your yoga practice is very personal. When selecting a yoga studio, teacher or YTT program ask yourself these questions:
What or who are their main influences?
What tradition or lineage are they a part of?
Does this teacher, program, or studio resonate with me?
We take to heart the teachings that have been handed to us and so express gratitude to our teachers and traditions.
At Hot Yoga University we have many different influences via a variety of lineages. Our teaching could only take place as a result of the devoted masters and practitioners who proceeded us. Like beads on a mala necklace, our classes are linked to a long history of Hatha Yoga, Raja yoga and meditative practices.
We are proud to celebrate the traditions that have inspired us and have provided us the opportunity to grow, evolve and to align to enlighten our path.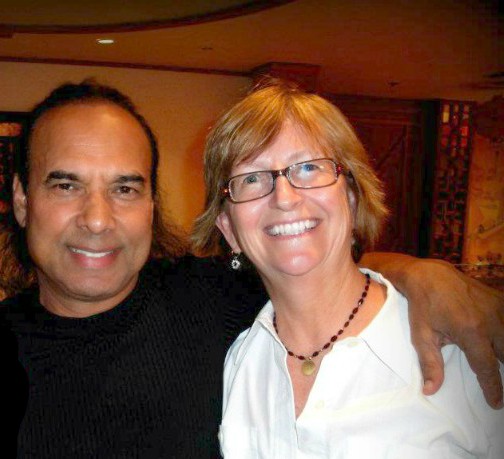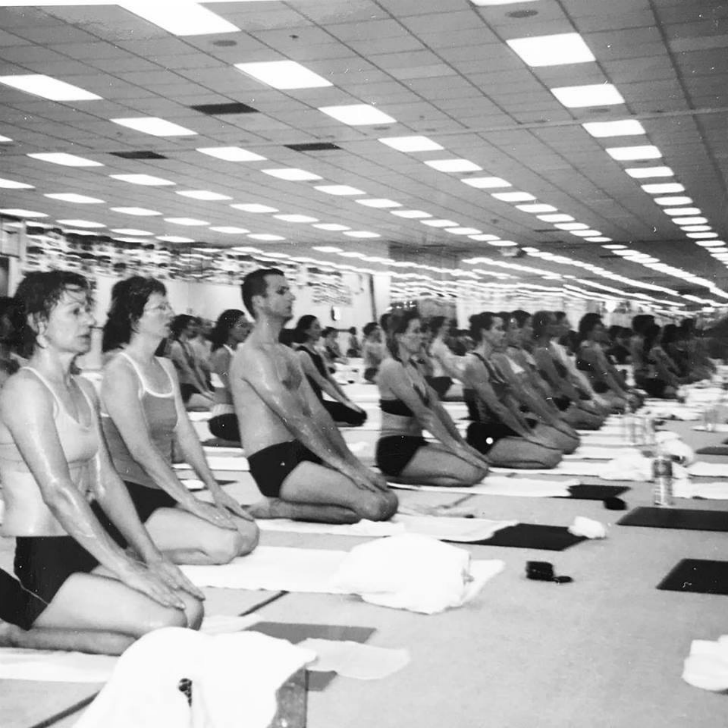 Bikram and Karin
Karin is grateful for her experience to learn more about herself as she studied directly under the "Founder of Hot Yoga" Bikram Choudhury, Indian born, American Yogi in 2004.
Of the various forms of yoga available today, it has the most direct roots to the physical culture and yoga therapy movements of early-mid 20th century Calcutta, India.
Bikram Choudhury's Guru was Bishnu Ghosh, the younger brother of Paramahansa Yogananda -author of "Autobiography of a Yogi" and founder of the "Self Realization Fellowship" in Los Angeles. Ghosh was a celebrated physical culturist and the first to scientifically document Yoga's ability to heal the body.
Karin is grateful for this direct line of lineage to Hot Yoga and the link to Self Realization with Paramahansa Yogananda.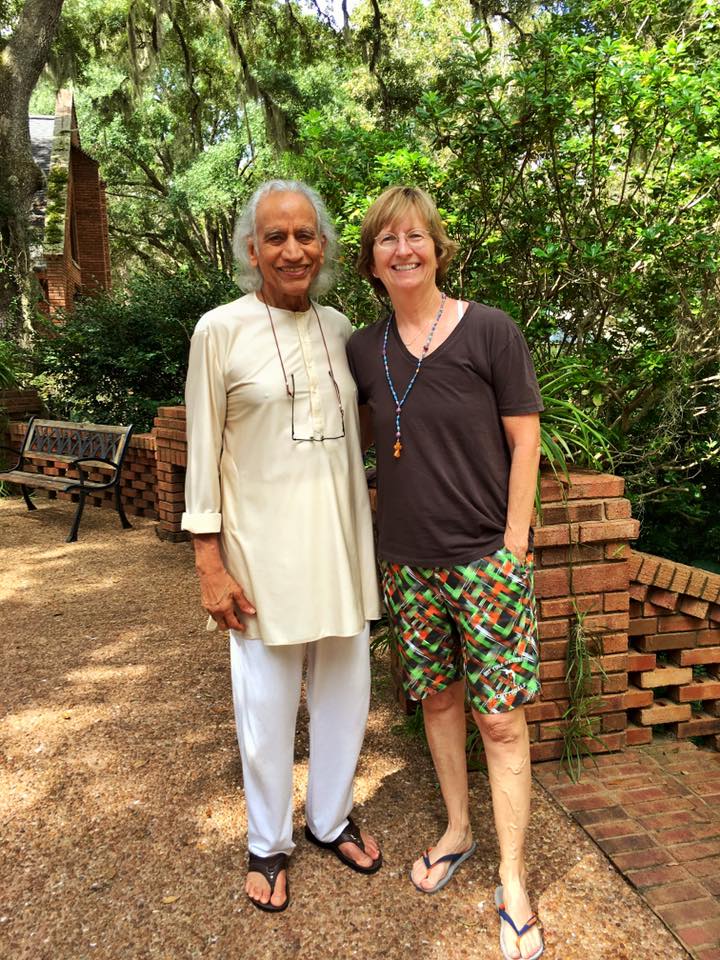 Gurudev Amrit Desai and Karin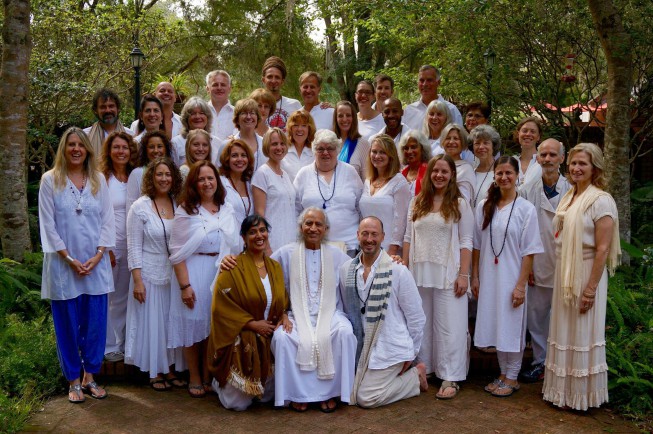 Karin has incorporated other lineages into her teachings from her time studying with Gurudev Amrit Desai, one of the earliest pioneers of yoga in the West.
Amrit Desai's Guru Swami Shri Kripalvanandji -Kripalu know as Bapuji, received his initiation into the mysteries of yoga from Lord Lakulish -Dadaji, considered an incarnation of Lord Shiva.
Amrit Desai founded the Kripalu Center and Amrit Yoga.
Karin studied directly under GuruDev in 2015, at his Ashram in the Ocala National forest in Salt Springs Florida and with his daughter Kamini Desai during her Yoga Nidra and Master Yoga Nidra facilitator training's.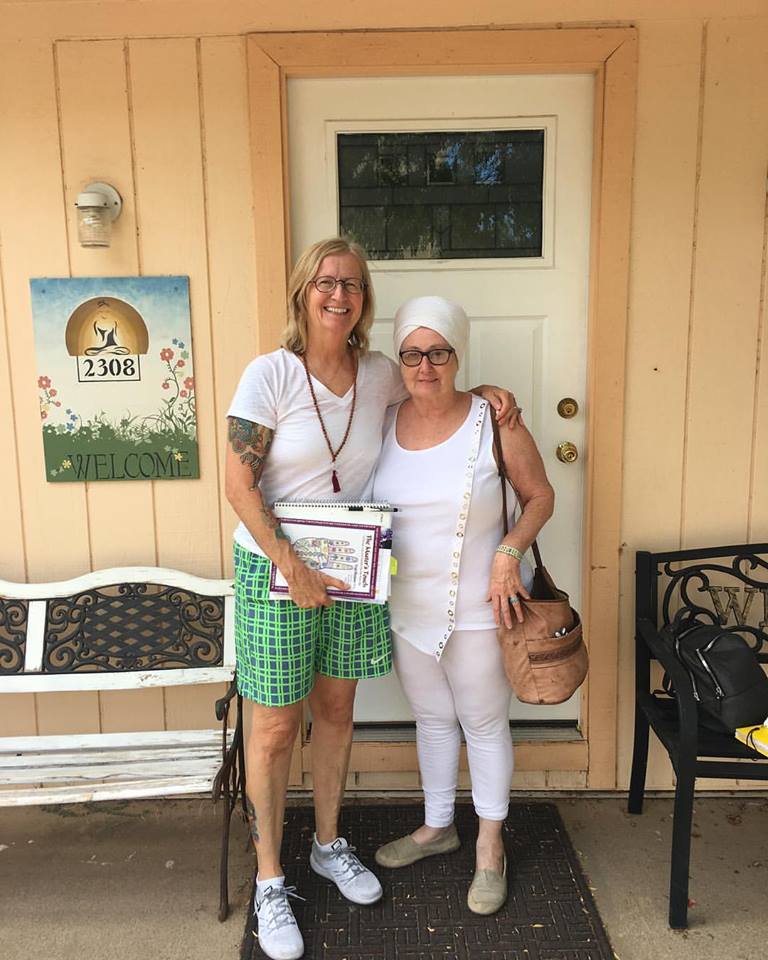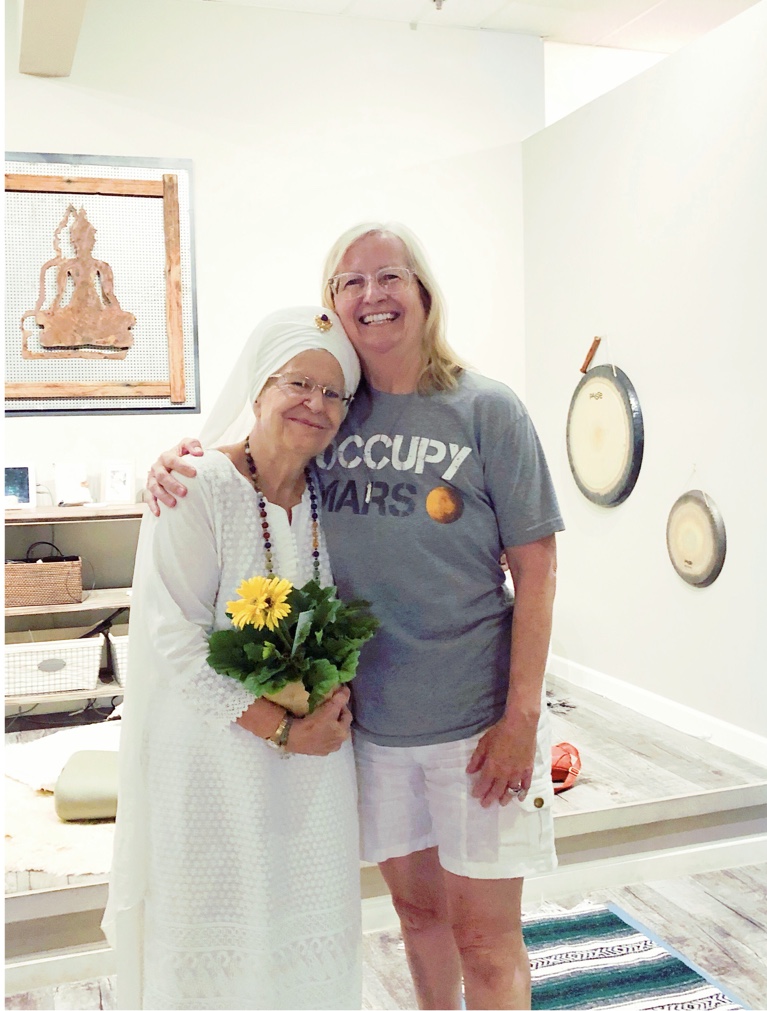 Radha Sangeeta Kaur (Karin) with Lead teacher Jaap Kaur and Lead teacher Sangeet Kaur Khalsa
Karin is also grateful for the teachings of Yogi Bhajan also an Indian born, American Yogi who introduced Kundalini yoga to the West. In 2018 she studied under devoted teachers, Jaap Kaur and Sangeet Kaur Khalsa and others who studied and worked with Yogi Bhajan and continue to share his vision today.
All of these Master Teachers have influenced the way Karin teachers and in turn how her teachers teach, evolving the practice of yoga in a way that aligns to enlighten us all.