Yoga Bachelorette, Birthday, and Private Parties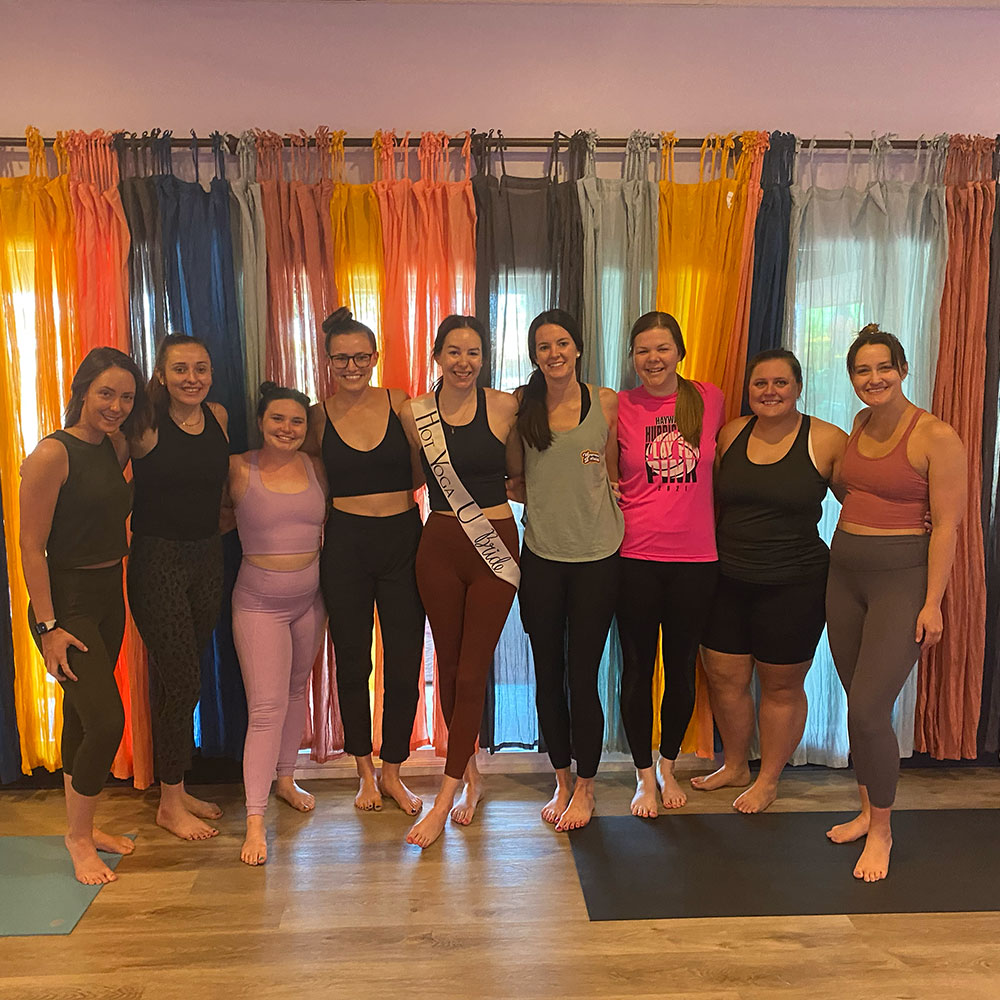 Got a group of people and looking for something amazing to do while you're in Scottsdale? We host private yoga sessions at our Old Town yoga studio for groups that are looking to get their mind, body, and spirit right!
Treat your group of friends to something special that you will not find anywhere else. We love hosting private group yoga sessions whether it's for a bachelorette party, a birthday party, or an outing for a business retreat. Our hot room is big enough to host any size group, and our non-heated room can fit up to 20 people comfortably if the hot room isn't your thing.
No matter what type of class you're looking for, we got you covered. We can custom cater the class to your specific group as well. If you want something slower and more of a traditional yoga vibe, no problem. If you want something more of an upbeat flow style class, no problem. If you want us to kick your groups butt with a high intensity workout session, consider it done. We are happy to accommodate whatever it is you're looking for, so just let us know and we will make it happen.
Rates vary depending on the day, time, room availability, and size of your event so hit us up here and we will go over all the details once we know what you're looking for.
We can't wait to make your event a special one!