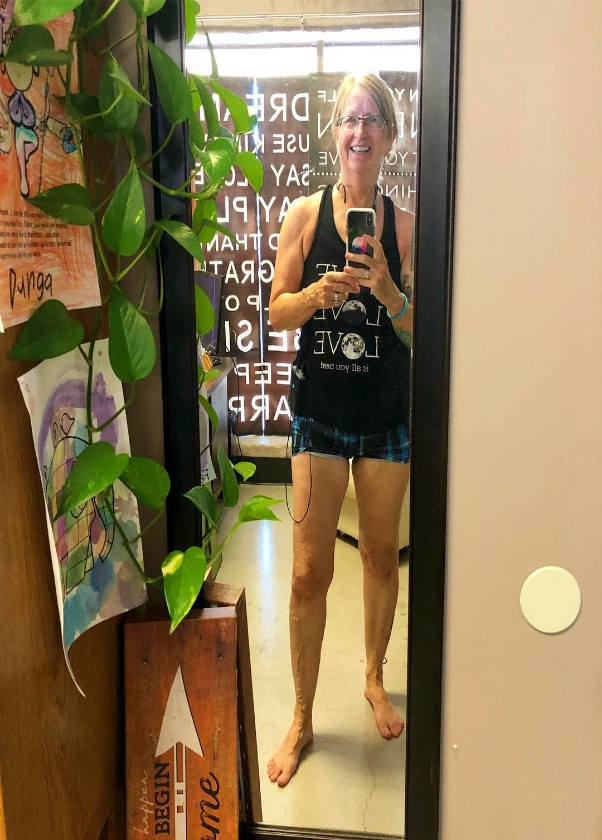 This body is home
July 22, 2018
"This is it: This body is home. This is where I live and hang my hat. This is where I settle into my hips and sit easy in myself, slung together with strong muscles and bones, made gentle and forging with flesh. This body is durable, has lasted for years, hunkered down through fierce storms and allows for the peaceful erosions of age. It is like a cottage on the shore: weathered and well made, a place where a person could comfortably live. I like it here. It is my own." –Marya Hornbacher
As a teacher I am always encouraging students to love themselves just as they are right now… which may not be an easy task, with so much outside pressure to have "the perfect body." I think we've all been on that hamster wheel at some point on the journey, we end up becoming unbelievably hard on ourselves, creating a cycle of stress of feeling not quite good enough.
Gratefully through our yoga experience we begin to see ourselves in a different way —>as body, mind and spirit, knowing we are so much more than our bodies, we almost magically become more comfortable being in them.
I turned 57 last month and something shifted, I guess it's true that wisdom does come with age. I don't really stress about how my body looks anymore. I had my time being twenty. 🙂
I feel more stronger now than ever and I honestly haven't stepped into a gym in two decades…
I practice yoga. I do my best to make healthy choices and I still eat ice cream with my grandkids.They don't care if I have a couple rolls or not! My awesome husband has always loved me for me and I am blessed to teach with the most loving supportive group women on the planet!
All that positive external makes the internal stuff easier. I love life, how it ebbs and flows and how great it feels to be happy and healthy right here where I am right now. How about you?
Peace,
Karin xx